PO Box 250
Lone Oak, TX 75453
CATEGORIES & HEADINGSdetails >>
Medical Instruments / Supplies //
Surgical Equipment //
WHO WE ARE AND WHAT WE DO...

We are a company with a focus on sedation.

We are here to be a source of information about sedation equipment and supplies that will make sedation in your office simple, safe, and effective.

We attend courses across the nation pertaining to sedation techniques and guidelines for safety. Of course, they always cover the rules and regulations. From these courses we glean ideas for new products that will simplify sedation and ensure safety in your everyday practice.

We listen to you and the instructors about what you need and then bring those products to you in a simple manner and with reasonable pricing.

What we have learned along the way is that well meaning suppliers within the medical industry often do not have a good understanding of the equipment specific to your needs. Therefore, when you call to order BASIC equipment you end up getting way more than you need and spending more than necessary.

We help you save time and money by making available the correct equipment at reasonable prices.

We believe in customer service and communication. We are not perfect by any means, however if there is a problem we'll do what we can for resolution. If you have questions we'll try to answer them or point you in the right direction for a solution.

Thanks so much for your business. We really appreciate it!
Vendor Showcase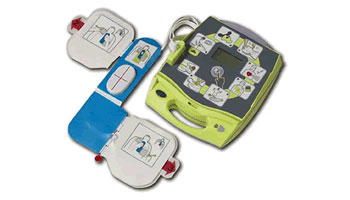 When cardiac arrest occurs, the fact is that only half of the victims will need a shock. The other half requires CPR.

You need more than just commands, without assistance. The ZOLL AED Plus can actually detect when you are doing CPR and help you do it well.

ZOLL's AED Plus features RealCPR Help, a tool that is able to actually detect what you are doing and provide feedback to help you do it well. Simple audio prompts and pictures reinforce every step in the resuscitation process.

These audio and visual prompts help you rescue with confidence and clarity. It's more than just commands - it's assistance! read more